✕
More ICETough Tips
If want more awesome information, join to our ICETough Community and receive bonus tips! About once a week.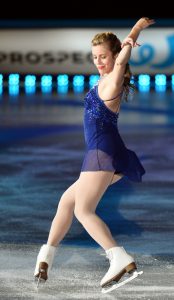 Do you currently mentally prepare for competition? If not, you should have a warm-up routine that includes your mental prep…
By using a pre-competition routine, you can feel focused and prepared to succeed!
Your mental preparation is crucial for your best performance and involves more than just visualizing a successful performance.
Without a pre-competition mental routine, you'll not be as focused and mentally prepared as possible for competition.
Every figure skater needs to create a mental routine that will help improve confidence, composure, and focus before stepping onto the ice.
Your mental warm up routine should include:
Focusing on the process, not outcome
Getting into a confident state of mind
Visualization of your program
Letting go of outcome expectations
Managing your jitters
Keep in mind that some figure skaters need to feel relaxed before a competition, whereas others do better when they feel pumped up.
Know that a pre-competition routine is not the same as a superstition. Do not rely on superstitions or rituals–based on past lick–to prepare for competition…
Wearing a "lucky" leotard is not going to help you stay focused on the ice, preparing your mind mentally before you compete can.
The ultimate goal of pre-competition mental preparation is to create a mindset that lets you consistently perform up to your capabilities and execute the skills you display in practice!
Download Free Confidence eBook
Get off the confidence roller coaster. Always be ready to skate your best in practice and competition.