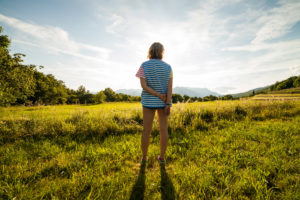 Are you ever frustrated because you aren't "the best" at something? When I was a girl, I wanted to be the best in everything I did. I remember crying and feeling frustrated because it seemed like no matter what I did, I was never the "best."
It turns out there was nothing wrong with me.  The flaw was in my mindset, the way I was thinking.
I was looking to other people to tell me I was the best.
I was not the best unless someone else decided I was the best, or gave me a medal or a ribbon.
Of course I was frustrated, disheartened and hopeless.  I was focused on winning at something over which I had no control.
Over time, this is what I learned:
Being the best begins with a choice.
Being the best doesn't depend on what other people think.
You get to decide.
When my students tell me that their goal is to be the Best Skater.
I say "Awesome!"
Because the truth is that you are in control, you can choose be the best:
The Best Skater
The Best Sister
The Best Brother
The Best Hockey Player,
The Best Mother
The Best inventor
The Best student
The Best actor
The Best Dad
The Best Anything!
Not convinced?  Take 5 minutes and do this exercise:
Ask 10 people this question; "Who is the best figure skater ever?"
Unless you ask 10 people from a Yuzuru Hanyu fan club, you will hear many different answers.
Even at the Olympic level, it is rare that everyone agrees on the "best" competitor even after the podium in decided.
Who do you think was the best? Leave your comments below.
The 2002 Lake Placid Olympic Pairs Event: Sale and Pelletier or Berezhnaya and Sikharulidze,
The 2010 Vancouver Olympic Mens Event: Lysacek or Plushenko?


Remember this:
You cannot control what other people think.  You are the only one that can make "the best" happen for you.
To be the best is not a one time act.  It is you showing up every day renewing your commitment to living that day as the Champion you are.
Change your perspective to a Champion Mindset: Join ICE Mental Game Coaching Academy
Download Free Confidence eBook
Get off the confidence roller coaster. Always be ready to skate your best in practice and competition.