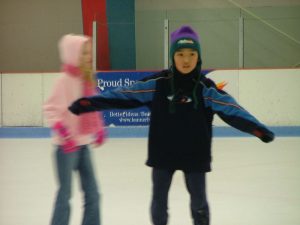 As skating parents, we want to see our athletes fulfill their potential in sports as well as in life. We gladly provide on ice technical lessons, dance and conditioning sessions.
What I learned the hard way is that no amount of technical lessons can push your child to reach their dreams if they don't have a sound Mental Game.
Most people think if they skate perfectly and train hard, confidence will come to them. This is not true. Confidence is a skill that must be trained. 

– Faye Kitariev, Peak Performance Coach
Coach Pomai sees the potential in everyone she works with.  She shares their dreams and will find a pathway to get them from where they are towards where they want to be in a practical, down to earth easy to understand way.
Mental Toughness Training is an investment that can take your athlete to the next level of sports performance, and teach them valuable tools for life.
Train Confidence: Coaching Programs
Team ICE Elite Training Program
Parent's Role
You are your child's first teacher and best teacher. You lead by example and by the things you say. For young athletes Mental Game Coaching is usually enhanced by parent participation.
Youth Athletes depending on the individual, can usually benefit from the participation and support of a parent. Parents usually have helpful observations and concerns as well as insights that can facilitate accelerated mental game progress.
If you suspect that you are part of the problem, or if you just want to enjoy sitting watching your athlete compete more. Coach Pomai will help you to work on your mental game too. Learn what to focus on, how to manage your expectations for your athlete, and how to accelerate your child's quest for mental toughness.
How do I know that Mental Game Coaching can help my child: 
Is your child a promising athlete who shines in practice but freezes or under performs during competitions?
Is your athlete unable to control her/his emotions in practice or competition/games?
Are you constantly nagging or punishing your child around their sports experience?
Do you wish that your child would have more confidence in themselves but don't know how to help them?
Do they lose confidence after a fall after doing clean run throughs all week?
How do I know that Mental Game work can help me as a Skating Parent:
Do you have trouble watching your child compete because you are too nervous?
Do you have trouble controlling your own emotions when you see a bad call or something unfair happen to your athlete?
Do find yourself at the gate coaching your athlete (and you are not the coach)?
Do you have a love hate relationship with their sport and sometimes wish that they would just quit and make your life easier?
Are you constantly nagging or saying things you are not proud of?
You wish that they would just win so you don't have to deal with the fall-out
Do you want to help your child be the best they can be?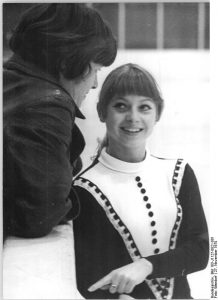 If you have answered yes to any of the questions above, don't worry, you are not alone.  There are many ways you can address this issue.  Coaching is the easiest and most painless process.  But there are other ways as well.
Read the Mental Game articles here on the site
Watch videos and search the internet for Mental Game articles
Take workshops on Mental Game solutions
Sign up for One to one or Group Coaching
Take no action at all and hope things change
Coach Pomai has done all of the above!  If you need help figure out where to start, she would be happy to answer any questions you have.  Schedule your free 20 minute Break the ICE mini session where you can get your questions answered or email us at coachpomai@icementalgame.com.
Download Free Confidence eBook
Get off the confidence roller coaster. Always be ready to skate your best in practice and competition.