I work with amazing figure skaters like you (or your child). The only problem is, you believed that if you practiced hard every day and did what your coaches told you to do, you would suddenly have the confidence needed to be a champion.  That hasn't happened and you are starting to doubt you will ever qualify for Nationals.  ICE Mental Game Coaching shows you the way to  bulletproof confidence and belief in yourself.  After all these years, all the time and energy, sweat and tears you invested in this sport, you deserve to shine.  The moment your blade hits the ice, the judges and audience will know in their hearts, "that skater has it," that essence of mastery, the magnetic appeal of a Champion.
Step 1: The Beginning
We believe every athlete is unique, and that your dreams should be honored both big and small. ICE meets each athlete with fresh eyes and a clean slate. We discover your strengths and uncover ways for you to believe in yourself and uncover your greatest potential.
Schedule a 20 minute Break the ICE Mini session (no obligation/no pitch call) to answer your questions. 
Step 2: The Strengthening
You see with clarity, a new approach to the same old situations and challenges. ICE capitalizes on your unique abilities and personality, using them as a base for your new bulletproof mental game and belief in yourself.
Step 3: The Transformation
You find peace with your skating. Everyday, you practice with energy and enthusiasm secure in the knowledge you are on the right path. When challenges arise you have the mindset to recognize the learning opportunities they bring. You compete with confidence and skate with beauty.
---
Aloha!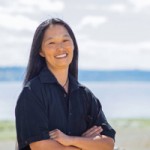 Pomai Miyata M.S., is your coach if you are looking for an effective and patient teacher who connects with athletes using humor and real life examples to help unleash the champion within.
If you want someone who can quickly identify the mental mindset and thinking patterns that keep you from performing your best, and who can design a practical plan for your transformation.
Someone who knows and can teach 100% proven tools for success in a way that speaks to your unique gifts and infinite potential.  A clear communicator with a strong commitment to your success.  Someone who will go beyond "just going through the motions" and be invested in your journey.
No matter how "gifted" you are or how hard you train, if you are not working on your mental game…you might never reach your full potential
Coach Pomai has lived the competitive sports parent life daily for many years with her own competitive skater.  This combined with her behind the scenes work in the skating world, and over 30 years professional work with athletes, has shaped her unique approach which takes theories and "tips" and turns them them into practical tools that transform you into the skater of your dreams.
Get started:
Email us at coachpomai@icementalgame.com.
Or:
Schedule a free 20 minute Break the ICE mini session to get your questions answered or to learn more about Mental Game Coaching.
---
Coach Pomai is a Certified Mental Game Coaching Professional, Peak Performance Sports,Professional Skaters Association (Category A) and United States Figure Skating Member. Professional Member of the Everett Figure Skating Club, Gyrotonic Certified Trainer, Gyrokinesis Certified Trainer.
Download Free Confidence eBook
Get off the confidence roller coaster. Always be ready to skate your best in practice and competition.